Hi, everyone! It's Janel here representing Kiki's Kokonuts and welcome to the newest edition of our Saturday Challenge. I have decided to change it up a bit this week and make it a recipe challenge. So here is what your layout needs to include:
One large circle (interpret that any way you choose)
3 frames (use however you choose)
1 flower
Here is my take on the challenge: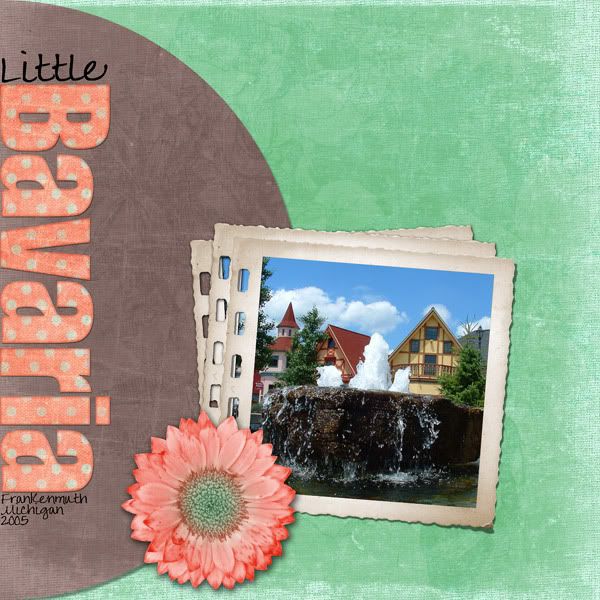 and these are the things I used:
Barely There
,
Mum's High Tea
and
Pigtails and Popsicles
If you head on over to
my blog
, I made it easy for you to follow the recipe. I have a template for you! I didn't want to make it too easy, that is why I am not posting it here. LOL
Ok, so here is what you need to do:
Upload your LO's to your favorite online gallery, come back and post the link in the comments for this post by Friday, September 19th at midnight EST. If you aren't comfortable with that, you may post your LO on your blog or your photobucket account instead. Just make sure you link us up! We will choose a LO (using the
random number generator)
to win a $5 gift certificate. Here is the best part, the winner picks which one of Kiki's shops you want to spend it in. Can I get a woo hoo??!! Which will it be
Plain Digital Wrapper
,
Scrapbook-Elements
, or
Sunshine Studio Scraps
?
We had one person who made if before the deadline, so they are last weeks winner. Congrats to Gracie and Fred's Grandma with her LO: Fun in the Jeep!
Hope we can get some more scrappers to join in the fun!!!
Get ready, get set....go scrap!