With back to school sales upon us, I am going to share with you a super simple hybrid project that will send your student (or teacher) back to school in style—a personalized composition notebook.

First, you will need the following supplies:
-Composition notebook (these are on sale everywhere right now!)
-Digi scrap stash of your choice (I'll be using Kiki's portion of E=mc2 from Funky Playground Designs)
-Modge Podge
-Paint Brush
-Craft Knife
-Embellishments of your choosing

Here is what you will do.
1. Measure the dimensions of your composition note book from the binding to the edge and top to bottom. (Mine was 6 5/8 in x 9 ¾ in)
2. In your scrapping program, create a new file sized to the notebooks dimensions.
3. Scrap a LO that makes you smile.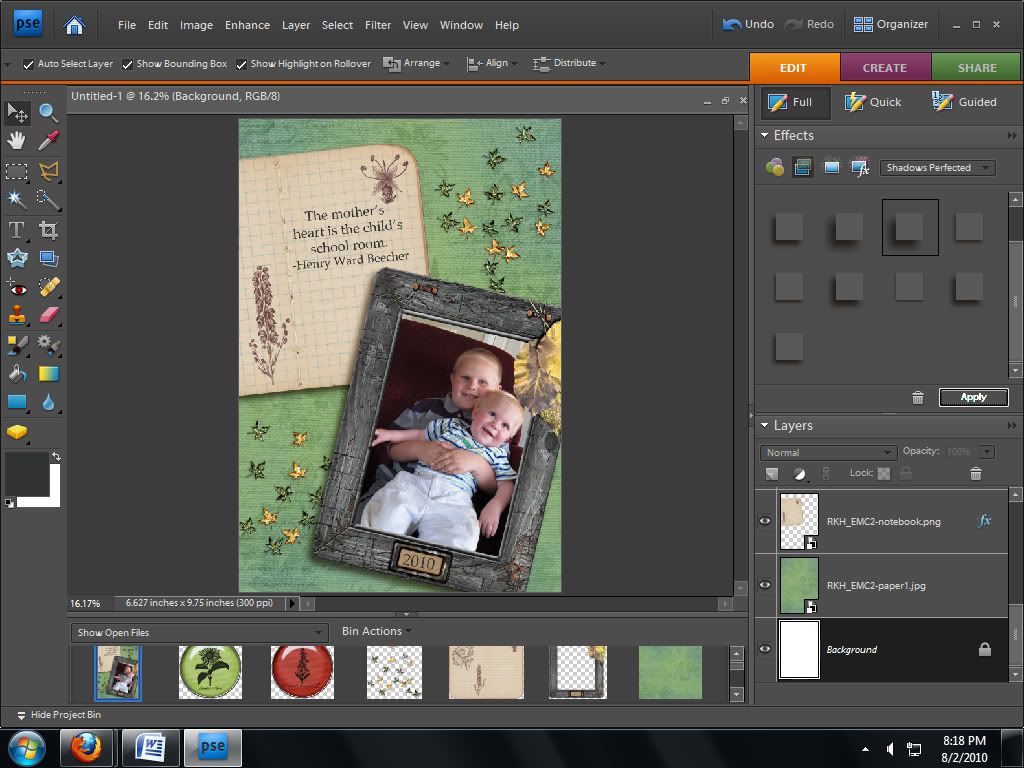 Here is where you will want to choose how to embellish the project. If this notebook will be taken in and out of back packs and such, I would advise you to go all digi for the embellishments. If the notebook is going to be more of a journal that hangs out at home, go for the tangible embellishments. It is up to you! For this notebook, I went all digi because I will take this notebook to all my meetings with me for the school year.

4. Print off the LO. Trim the outside of the layout.




5. Using Modge Podge and a paint brush, glue LO to the cover of the notebook




6. Open the notebook and use the craft knife to trim the excess paper off of the layout.




7. Repeat steps 1-6 to create a back cover.




8. Add tangible embellishments if you plan on using them. (like I said, I didn't add any since this will be all over)
9. Apply a coat of Modge Podge over the top of both covers to help with durability.

9. Enjoy watching your favorite student/teacher go off to school in style.

I usually stock up on cheap composition books this time of year so I can make these as gifts later on. These notebooks make GREAT thank you gifts for teachers, birthday gifts for friends, and make kids smile!

Inspired? Share your comp notebooks with us in the comments section—we'd love to see them!
Ta Ta For Now
Jess